Since 2009, we've been fortunate to be featured in many noted wedding blogs, and print magazines. We've created many covers and our editorials and client weddings have been featured in: C Weddings, Vogue Novia Italia, Today's Bride SF, The Knot, The Knot Northern California, Ceremony Magazine Northern California to name a few! Some of these are not available in high-res PDF or on web publications, and some past publication links are now defunct, but I am presenting & linking the ones that are still active or archived! If there are specific photos you would like to see of our past work, I would be very happy to pull it from our archives & share them and the stories with you!

Love Letters from Our Clients <3
I couldn't have had a better experience working with Camille and Liz of Skyla Arts. After viewing their beautiful work on social media, I reached out and received a quick response from Liz. Knowing very little about hair and makeup, Liz asked the right questions to pinpoint my style and vision and I immediately felt that I was in good hands. Camille was my hair and makeup artist and she could not have made me feel more at ease. I was looking for an elevated natural makeup look with a classic/romantic updo and was lucky enough to work with Camille on two occasions for my city hall ceremony and wedding reception. I absolutely loved how my hair and makeup turned out and could not believe how beautifully the looks came together. For someone that doesn't wear makeup normally, I felt super comfortable and truly like the best version of myself.
Skyla Arts also provides men's grooming which was much appreciated. My husband has very thick unruly hair that he has never been able to tame, so it was a blessing that we did not have to worry about what to do with it on one of the most important days of our lives. Camille did such a spectacular job on him that it even surprised his family! My mom also needed makeup service last minute which Camille was very kindly able to accommodate. My mom loved her makeup experience just as much as I did. So many of our family and friends all commented on how amazing my husband and I looked and multiple family members who interacted with Camille noted how wonderfully lovely and kind she was. Thanks so much Camille and Liz! - Melissa C (copied from Yelp) Photo by Sarah Eichstedt
Seth and I were on our honeymoon and got back a few days ago. We are finally getting settled into married life! We just wanted to send you and your team a huge THANK YOU! Our wedding day was one of the best days either of us have ever imagined, which is largely due to the work and talent of all our vendors!

Thank you Liz, Camille and Rebecca for sharing your kindness, and talent with me and my wedding party! Thank you Liz for your attentive correspondence with me. You were so professional and thorough throughout the entire process. You thought of everything and helped me to feel like everything was taken care of. Camille's hair and makeup artistry really made me feel glowing and confident all day. I had lots of lovely compliments about how pretty and natural my makeup was. I was so pleased to work with her. She is so talented and everything she did beautifully enhanced my features. I also appreciated how she listened to what I wanted and made it happen. She made me feel at ease both at the trial run and on my big day! Rebecca also did an amazing job on my mother, mother-in-law and bridesmaid Heather. My mom looked so beautiful, her hair and makeup was done exactly how she wanted and she felt so beautiful. My mother-in-law was also very pleased with her hair and makeup and looked so pretty. They were both a bit nervous and didn't want to look fake, but they both looked perfect.
I would be very happy to recommend Skyla Arts to other brides! Thank you again for making my day unforgettable. - Kayleigh S (copied from 10/04/22 email with client permission) Photo by The Image is Found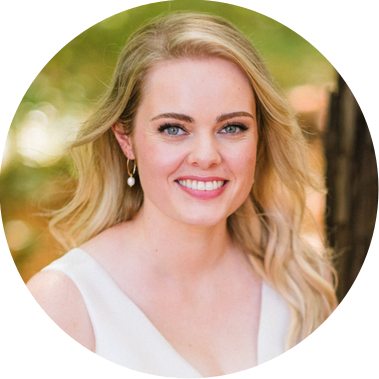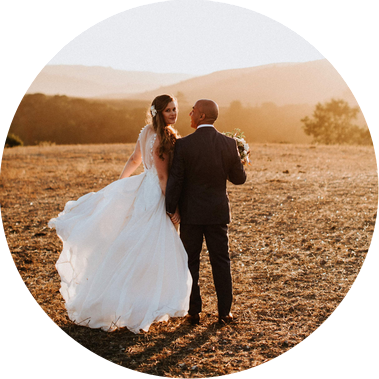 I could not say enough good things about Skyla Arts, Jerilyn and Liz. They were a dream to work with for our wedding. With so many decisions to make for your wedding day they were one of the best ones. We had a destination wedding so Liz and I communicated by phone/email on everything until the week of the wedding. I was able to do a trial hair/makeup appointment a few days before which I loved and made me feel even more confident in my choice for the wedding day. Liz was great to communicate with and very detail oriented which I appreciated. Jerilyn listened to what I wanted and more than delivered in addition to being kind and calming (which everyone needs on their wedding day!). I was so happy with everything. Jerilyn and her assistant did hair and makeup for myself, my two bridesmaids and my mother. You will make a great decision in hiring them! - Lauren N (copied from Google) Photo by Todd James
Liz was amazing. She was the only makeup artist that sent me an estimate when we were looking into Hair and Makeup vendors for our wedding. Once we booked she sent out a survey to learn more about my hair type and skin needs for my wedding. She also sent the surveys to everyone getting their hair and makeup done for the wedding. The makeup trial was wonderful and made me feel at ease. She even did airbrushed on one side of my face and traditional foundation on the other side so I could decide which I preferred. Liz and her team showed up bright and early on my wedding day with everything ready including separate kits for every person to reduce germs (which in the age of Covid is highly appreciated). They did amazing not only on my hair and makeup, but on my everyone's. I would definitely recommend Liz and her team again for any event! - Renee E (copied from Google) Photo by Sonya Yruel

Liz is an absolute treasure! She's super detail oriented, patient and kind. We had two different hair and makeup looks to do for two ceremonies (Indian in the morning, American in the evening), and she created two beautiful, distinct, classic looks for each. She also stayed calm and collected the whole day. She's an absolute master at recreating hairstyles and makeup looks from pictures, and she really listens to you and incorporates your thoughts into her work. She was so dedicated to giving me the eye makeup look I wanted she specifically went out and hunted down the perfect individual falsies for me. The makeup artist she brought with her to do hair and makeup for my sister and mom was fantastic as well. - Salini N (copied from Yelp!) Photo by Chung Li
Liz at Skyla Arts is amazing! She's so sweet, responsive and totally keeps her cool under stressful situations. I wasn't 100% sure how I wanted my hair and makeup for my wedding. I explained my general thoughts to Liz and she nailed my ideal look! She was open to feedback to make sure I felt my very best on my special day. I asked for the full day package as it was a hot day in Sonoma and I wanted to make sure we (me + bridal party) looked fresh all day. Liz was always there to touch up our bangs or lipgloss, but she was never in the way. She and her team were also able to work with my bridesmaids, all with different personalities. One doesn't normally wear makeup, another wanted a glamorous looks, etc. Thanks Liz and team https://vimeo.com/286103413 - Cheryl T (copied from Facebook Pages) Photo by Christina McNeill
I cannot recommend Liz Chang & her team enough! In fact, Liz was my most favorite wedding vendor!

Throughout the planning process, Liz really took the time to understand my vision for hair and makeup. She deeply listens and is incredibly talented in bringing one's vision to life. It was important to me to look elegant and glamorous, but also like myself for my special day. Liz has an ability to really make one's own natural beauty pop.

Liz coordinated all of the legwork with my bridal party, my mom and mother in law for their own makeup and hair looks. My friends and family were so impressed by Liz's professionalism throughout all of these communications. Liz & her team made my bridal party look and feel spectacular! My bridesmaids continue to compliment her team's great work on their hair and makeup.

As far as my own bridal hair and makeup, Liz personally brought calm to the chaos. Let's be real, getting ready on your wedding day can feel a little hectic. Liz's ability to bring peaceful, calm, and wonderful energy to her work truly helped me with my own exciting nerves for the day. Liz even helped keep my bridal party focused on track with time! She executed my look flawlessly and I'm so grateful I found her to do my bridal hair & makeup. I felt like a million bucks!

I hired Liz for a few extra hours on my wedding day and it was such a smart decision. After the ceremony, Liz touched up makeup and executed another glam evening look for my reception! I am so happy I decided to extend my time with Liz for my wedding day.

I really hope to work with Liz again. I would recommend her to all of my friends and loved ones. She is AMAZING!!! - Lauren A (copied from Google) Photo by Melissa Habegger
YES, we love these ladies! Skyla Arts performed wedding makeup for our May wedding, and we absolutely recommend this team of stylists. I worked with Liz to create the bridal wedding look. I requested an overall natural/sun kissed look - Liz nailed it. Consulting with Liz was very easy - she listens to requests, offers options, and receives feedback. She was effortlessly able to re-create a gorgeous updo from Pinterest photos. Execution on the day-of was perfect. Liz and her team pampered our entire bridal party, and it was a great experience. Hair and makeup lasted throughout the 10hr+ day for the entire bridal party. Makeup and lash quality was fabulous and comfortable to wear all day. Thank you, Skyla Arts for making the wedding day gorgeous. - Christina H (copied from Yelp!) Photo by Nick Radford
Liz did my hair and makeup for my wedding in August 2013, as well as hair for my two bridesmaids. Liz came highly recommended through my coordinator, and though we were unable to meet in person until the day before my wedding as we live in Chicago and were married in Sonoma Valley, I was able to have a trial with her at the venue the day before the wedding. While her services are not cheap, she is quite talented, professional, very punctual, can travel to you and does a great job of taking scattered ideas and putting them together. I was extremely happy with my hair and makeup, even though I was not quite sure what I wanted at the outset. She really knows how to do makeup that does not look caked on and photographs very well. I think that takes a lot of talent and patience for a hair and makeup artist, especially one that has not gotten to meet the person they are working until a day before the wedding!

An example of Liz's professionalism was when my strangely sensitive skin had a random reaction to one of the products that had been used on me before that day (think tomato red and a little puffy all over my face!) a few hours before the wedding. Liz did a great job of letting me know, keeping everyone calm about it and helping me take the redness and swelling down. By the time pictures rolled around, the redness had subsided, and even if it had not, I am confident she could have covered it no problem.

On top of everything else, Liz is just a genuinely nice, friendly person, which makes the hours of bridal prep at a stressful time much more relaxing. I would strongly recommend her to anyone! - Molly N (copied from Yelp!) Photo by onelove photography